Internship program 2018
13/02/2018 | 13:36
In early of 2018, Kyoei Steel Vietnam Company cooperated with Hanoi University of Science and Technology organized internship program for last students with purpose of creating opportunities for students participating in real working environment and opportunity of develop career.
The internship program from 14 January 2018 to 11 February 2018, 14 students from 3 majors: Steel Technical, Physical Material and Mechanics of materials and metal rolling.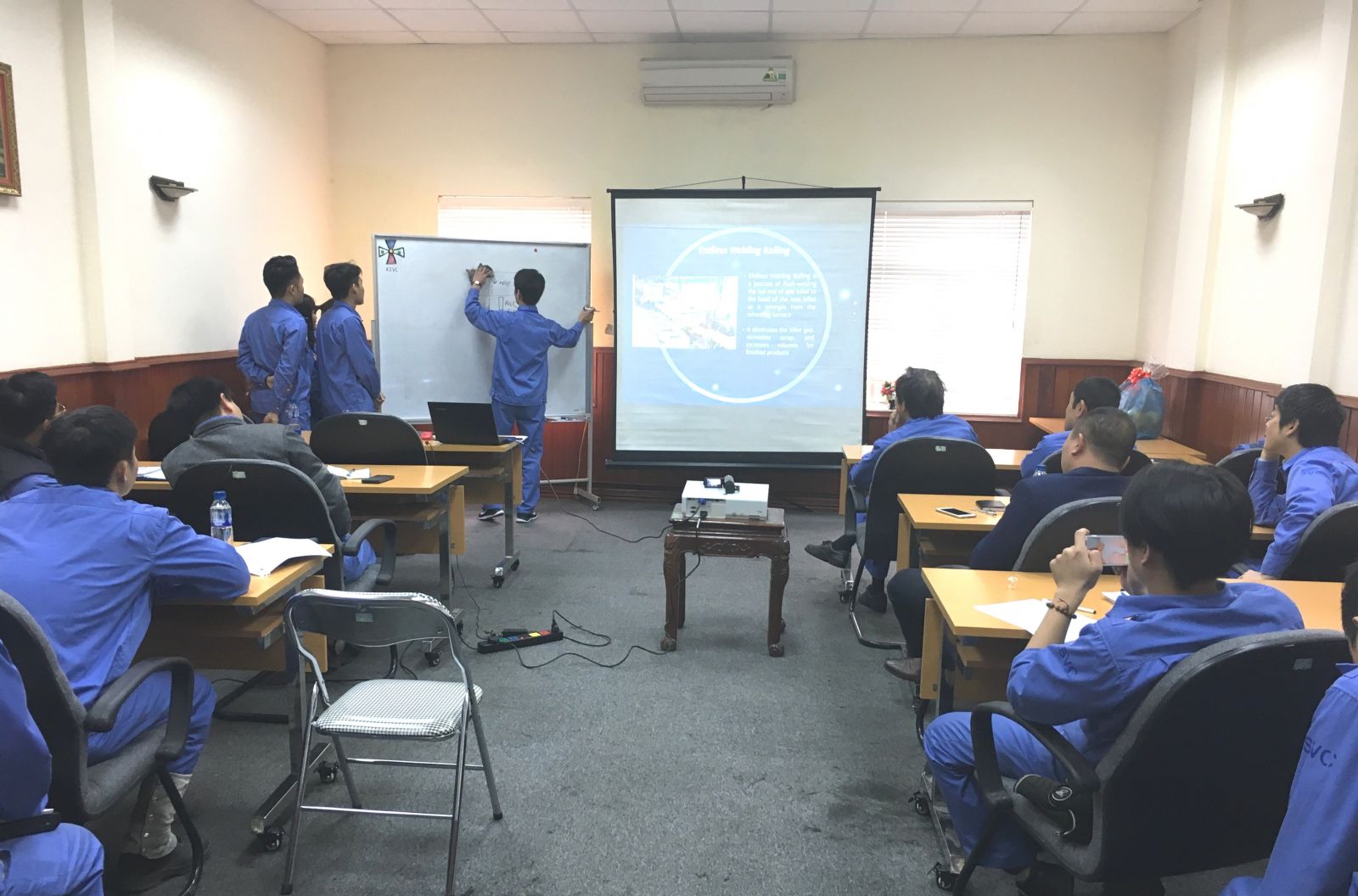 Students present on internship course at Kyoei
During internship program, Kyoei Steel instructs and training at production depts. especially department related majors of students. Students have real experiences; it's good for career orientation after graduating from University.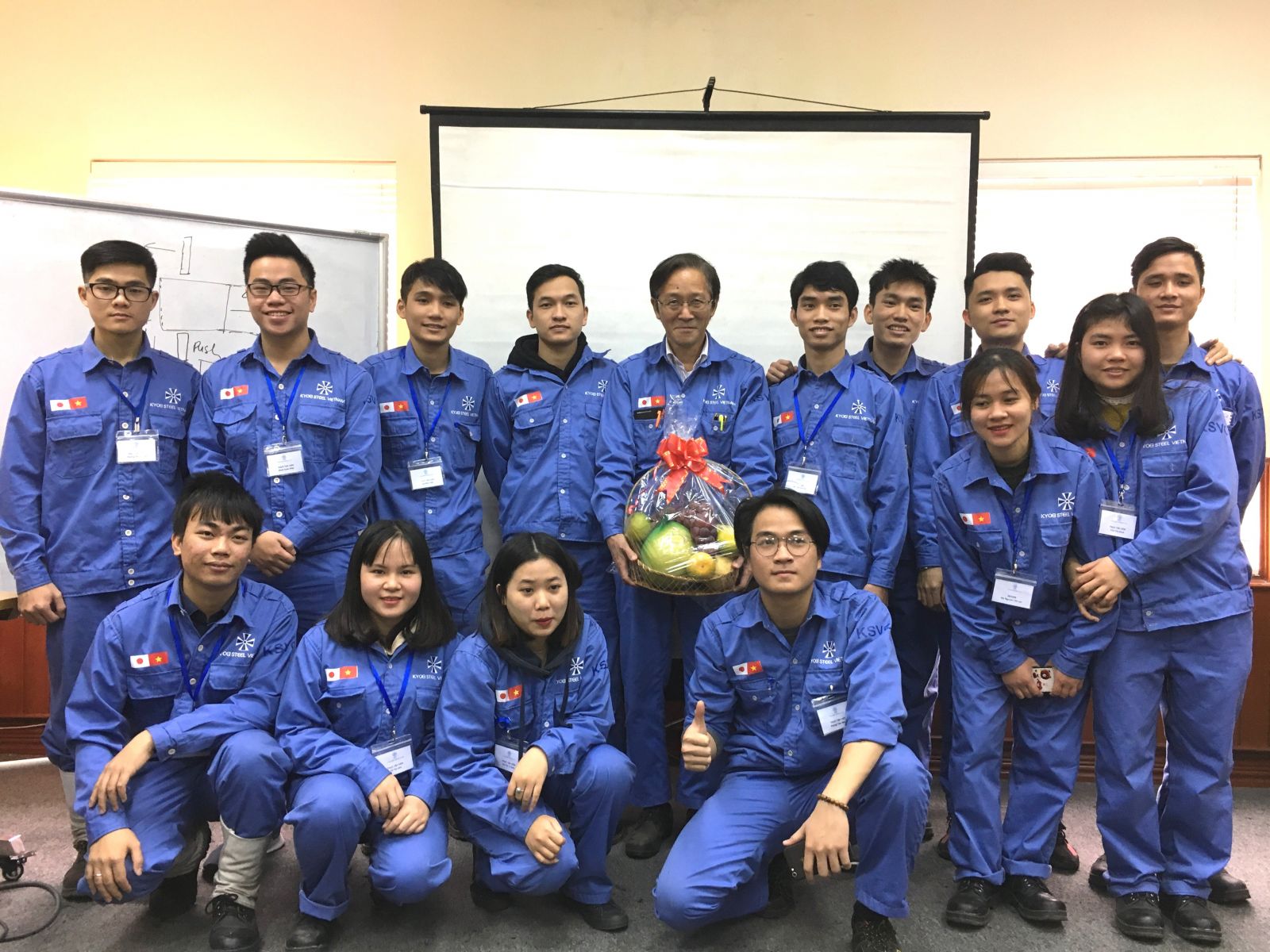 General Director and interns team
After the internship program, Kyoei Steel will make an assess talent and dynamic students who have the potential to become an official employee of the Company.